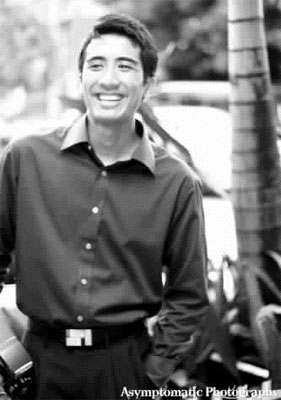 I'm Manuel (if you can't pronounce my name, you can call me Manny). I am or was a programmer since 2006, but I decided to "retire" in 2019. I realized time is the most expensive commodity, but I continue to do my passion on software development once in a while. You'd usually find me in random coffee shops around the world.
I travel in different countries and stay longer in cities to immerse myself in the culture. If you ever need a helping hand in software development or your business, and you're in an interesting destination, do let me know!
I love Javascript and Node JS development. I enjoy making websites, and I'm also into iOS mobile app development.
I teach part time in the University of the Philippines Open University because when I see the youth, I see hope. I wish to impart not only my knowledge but inspire the next generation who would shape our world.
I help businesses in the direction on how to tailor software systems, custom or off-the-shelf solutions, to their processes. I particularly give importance to the software processes to ensure the implementation run smoother.
I also enjoy making short videos. Sample: https://youtu.be/iMpk5rTl6FQ
I'm willing to help you or your company if you do something meaningful and I find it in line of what I value in life.
For other stuff, I'm a couchsurfer, and I travel whenever I can. I volunteer to help educate street kids in Manila. Oh, and I enjoy cooking, because eating outside is becoming expensive, and cheap foods are unhealthy; I'm currently addicted to pasta dishes!
Follow my adventures on IG, @mannyvergel
Proficiencies:
Node JS + MongoDB - 2013 to present
iOS Development - 2010 to present
Java + Oracle - 2006 - 2016
I also have experience in Meteor, Ionic, Android development, Python, Ruby on Rails, Alfresco, DSpace, Liferay, MSSQL Server, Struts, Hibernate, Grails, Spring, and Photoshop.. yes, Photoshop. Sometimes people want me to be a graphics designer, but I hide this fact sometimes because I want to focus on my technical skills.
Personal Work / Business:
Profiles
Stackoverflow
LinkedIn
Upwork
If you're looking for my contact info, you may email me at [email protected], you attractive person you!