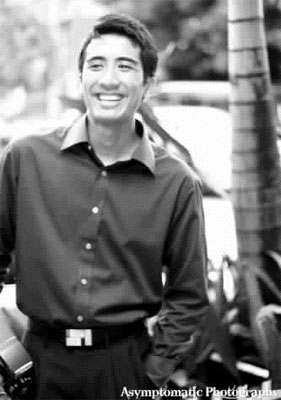 I'm Manuel (if you can't pronounce my name, you can call me Manny). I'm a programmer since 2006, and my passion at the moment is Node JS. I still deal with iOS development on a daily basis though.
For work, I'm a part time teacher at the University of the Philippines Open University, I make several personal projects and websites (listed below), I do freelancing, I manage a side business, and I currently have a day job as a programmer.
For other stuff, I'm a couchsurfer, and I travel whenever I can. I volunteer to help educate street kids in Manila. Oh, and I enjoy cooking, because eating outside is becoming expensive, and cheap foods are unhealthy; I'm currently addicted to pasta dishes!
Follow my adventures on IG, @mannyvergel
Proficiencies:
Node JS + MongoDB - 2013 to present
iOS Development - 2010 to present
Java + Oracle - 2006 - 2016
I also have experience in Meteor, Ionic, Android development, Python, Ruby on Rails, Alfresco, DSpace, Liferay, MSSQL Server, Struts, Hibernate, Grails, Spring, and Photoshop.. yes, Photoshop. Sometimes people want me to be a graphics designer, but I hide this fact sometimes because I want to focus on my technical skills.
Personal Work:
Profiles
Stackoverflow
LinkedIn
Upwork
Couchsurfing
If you're looking for my contact info, you may email me at [email protected], you attractive person you!